Navitas Life Sciences Live Webinar:  
The building blocks of successful outcomes in Data-Driven Clinical Trials
Tuesday, August 14, 2018, Time:  11:00am EST
With an estimated R&D cost of $2.5 billion for a drug to reach the market, sponsor companies face increasing pressure to complete clinical trials within time and budget. Updated regulations should accelerate adoption of technology and process / role changes that will enhance operational efficiency, quality and patient safety.

Sponsors are making key changes that include adopting a quality management and risk-based approach, improved data integrity and analysis, operating model and governance model redesign, risk based monitoring, redefined roles and responsibilities (RACI) translating to a robust set of SOP updates and outcomes.

Ensuring First Time Right submissions with regulators require the development, management and near real-time analysis of data that supports the desired trial outcomes across all phases of studies. Join us to learn how companies can achieve successful outcomes through streamlined technologies that enable proactive quality and improved outcomes.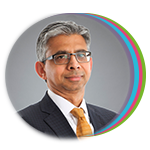 Dr. Krishnan Rajagopalan
Chief Growth Officer
Navitas Life Sciences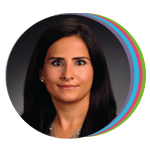 Dawne Nanda
Senior Managing Consultant
Navitas Life Sciences